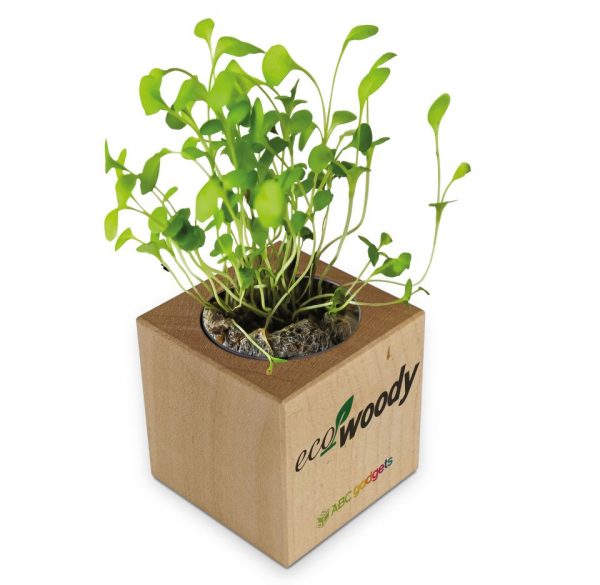 Eco-Woody is the special wooden cube that gives birth to little plants that you can use as an ecological gadget for your green communication as well as a gift or as a free ecological sample.
You'll only need to pour some water on the inside so to keep the peat wet every day: in a few days the first sprouts will come out.
Eco-Woody is 4x4x4 cm big, it can be customized by printing a logo or coloured text on either one or all of its sides including the label on the top.
Eco-Woody is also available in the exclusive magnetic version which comprises a magnet on the back side that allows the cube to stick to metallic surfaces, such as a normal fridge.
For the particular type of packaging, we suggest the use of particularly large and recognizable seeds, including:
Basil, Borage, Calendula, Dhalia, Hypomea, Marigold, Mustard, Sunflower, Watercress, 
We can create special arrangements of seeds upon request. 
Eco-Woody is suitable for hosting even larger seeds or seeds supplied by the customer.
Remove the patch.
Fill the cube with some water in order to make the peat grow.
Push the seeds inside the peat.
Water it every day so that the plant can sprout.
Extract the grown seedlings from the cube and place them in pots or earth.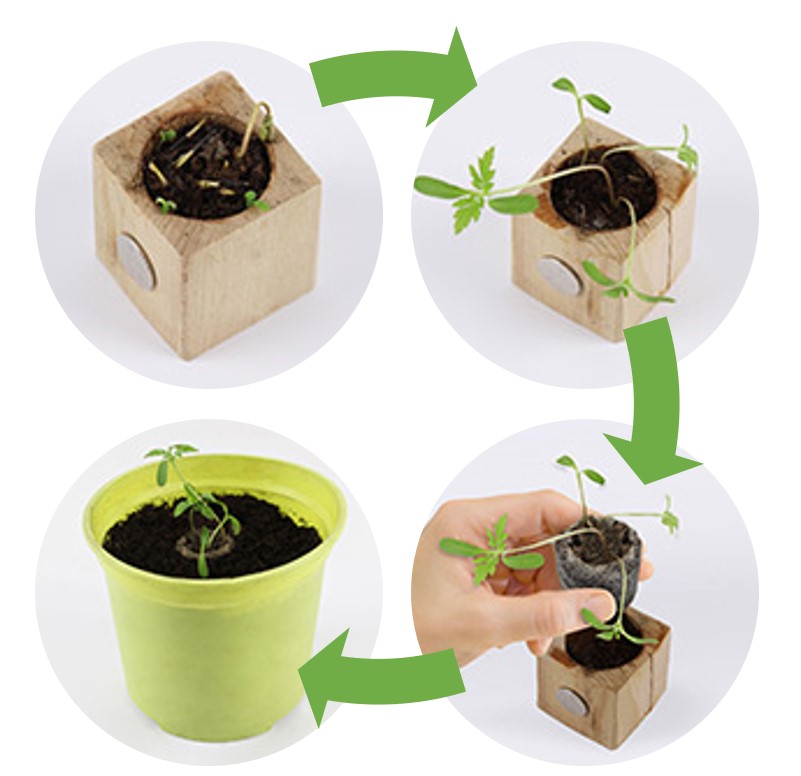 CONTACT US
Contact us to know the price list and
the delivery time
CONTACT US
Contact us to know the price list and the delivery time